Abuse and neglect
What is safeguarding?
Safeguarding means protecting people's health, well being and human rights, and making it possible for them to live free from harm, abuse and neglect. It can apply to both adults and children.
Abuse can be:
Physical
Emotional or psychological
Financial
Domestic violence
Sexual
Discriminatory – abuse on the grounds of religion, culture, gender and sexuality
Organisational – such as from a care giver
Neglect by another person or people
Self-neglect
To understand how to identify signs of abuse or neglect, you may find it useful to look at the Social Care Institute for Excellence's (SCIE) website.
What do we do?
We think that safeguarding is everyone's business, so all of our staff receive safeguarding training. We work closely with other agencies and make referrals to them to make sure our residents are free from abuse and neglect.
We have a dedicated member of staff who monitors cases involving the people we support.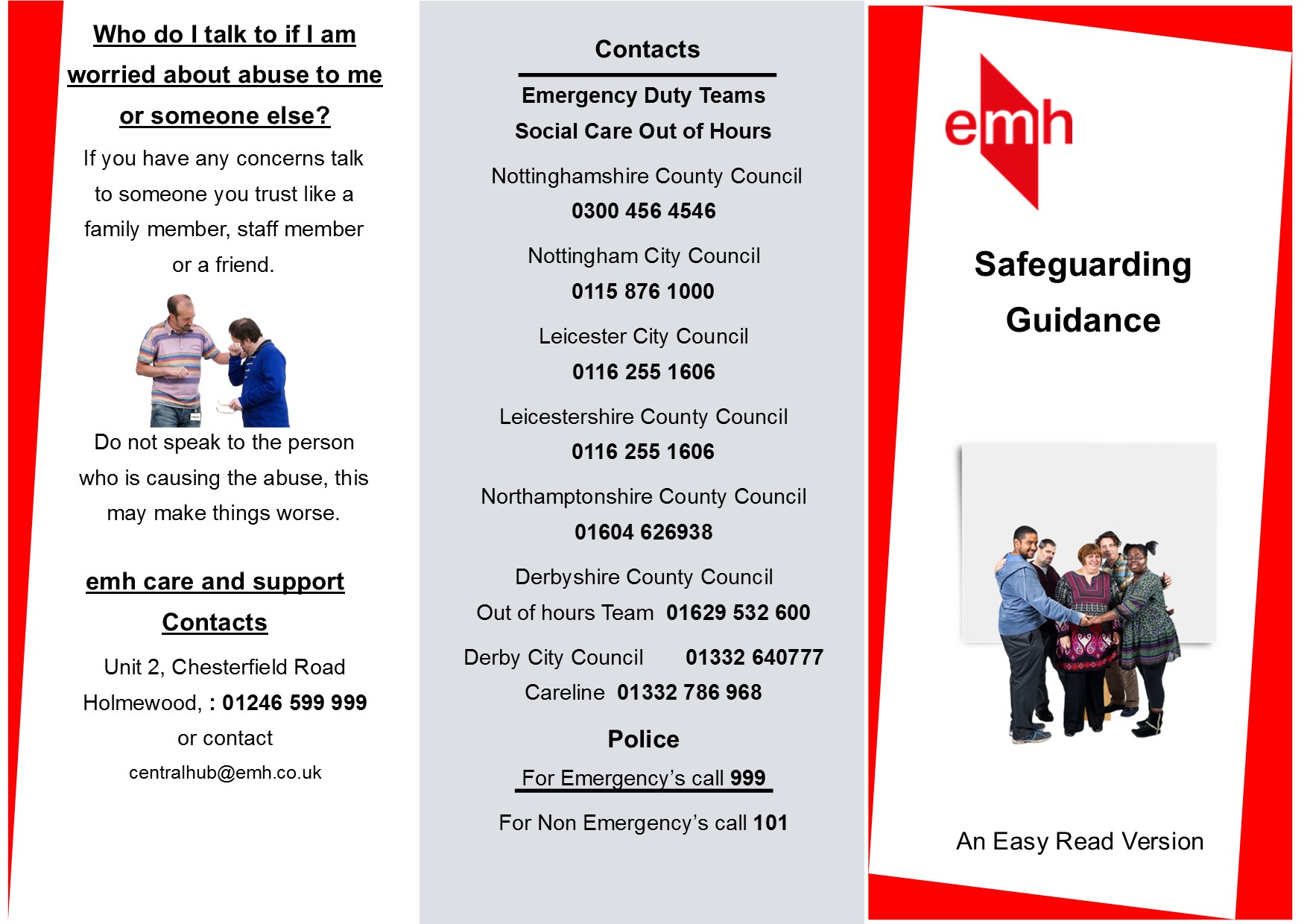 Safeguarding Guide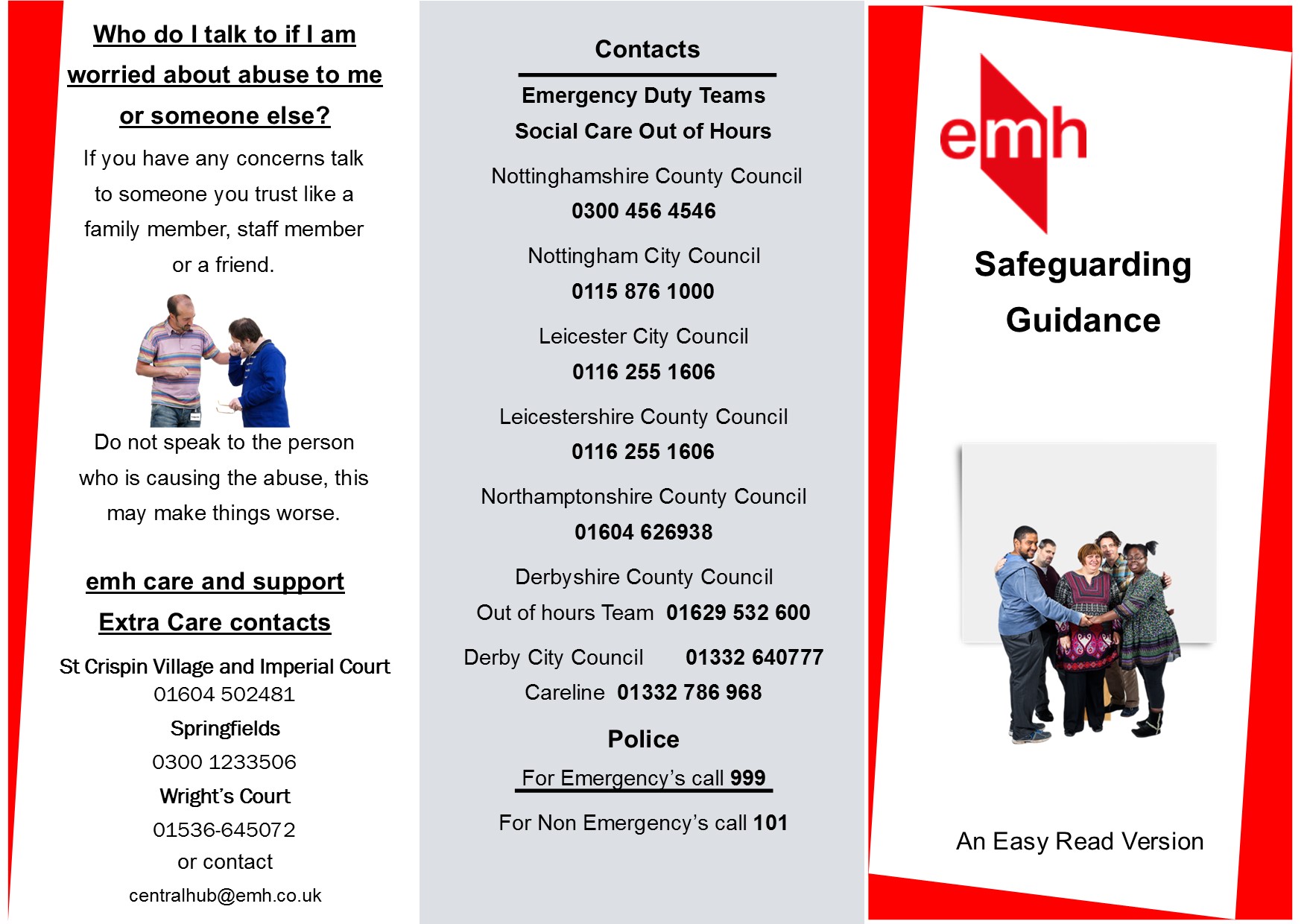 Safeguarding extra care Guide
Download our safeguarding extra care guidance leaflet image, 326KB
Reporting a safeguarding issue
If you think an adult, child or young person may be in immediate danger, always call 999.
If you are experiencing abuse or neglect, or know somebody who is, report it to us online.
You can also report a support need if you, or someone you know, is struggling to live independently.
Report abuse, neglect or a support need
You have the option of reporting anonymously if you wish.
Other agencies who can assist with safeguarding
To report a concern about a vulnerable adult:
Adult Social Care  – Social Care Access and Information Team
Crime
If you believe that a criminal offence may have been committed and someone is in immediate danger, call 999.
If it is not an emergency, you can speak to the local police by dialling 101.
You can report information about a crime anonymously to Crimestoppers UK.